On the development of rail fastenings a book was published that very soon had to be replaced by a new edition since much more information had come to daylight than was expected.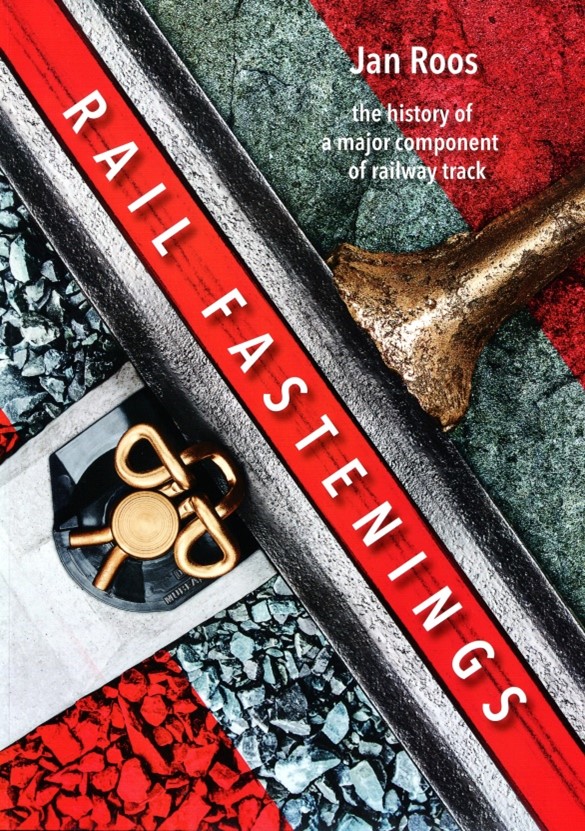 RAIL FASTENINGS   the history of a major component of railway track
The introductory chapters of this unique work give attention to the construction of the track form as a whole. The then following chapters throw light on the chronological development of rail sections and the variation in the raw materials for them and on the huge range of rail supports that were developed to carry the rails. In the following chapters we look at the fastenings and many associated components in particular.
The size of the work is 348 pages and the number of images is no less than 1580.
Nevertheless I am pleased to mention that the price of the work is just  € 34,50 plus p&p.
On this website are buttons for English and French language to guide you through the site. A confirmation by e-mail will be sent in the chosen language. Ordered paperbacks will be sent directly to the buyer, well packed. The production time of paperbacks is about 4 working days, whilst the delivery time depends on the country of destination.
Certain attention is required when filling up the delivery address since the website is not very fit for foreign addresses yet. The website needs obligatorily the number of your house. In case there is none, please insert a fake number instead, and accommodate the name of your house (if there is one) in a name box in order to continue the process.
Achtung! Käufer in Deutschland, geben Sie bitte nur Ihre Heimatadresse sondern keine Postfachadresse an.
Sales of such an English edition through book shops outside the Netherlands have proved impossible and therefore the sole way of distribution of this paperback to foreign countries is directly from the producers through their website with this link: